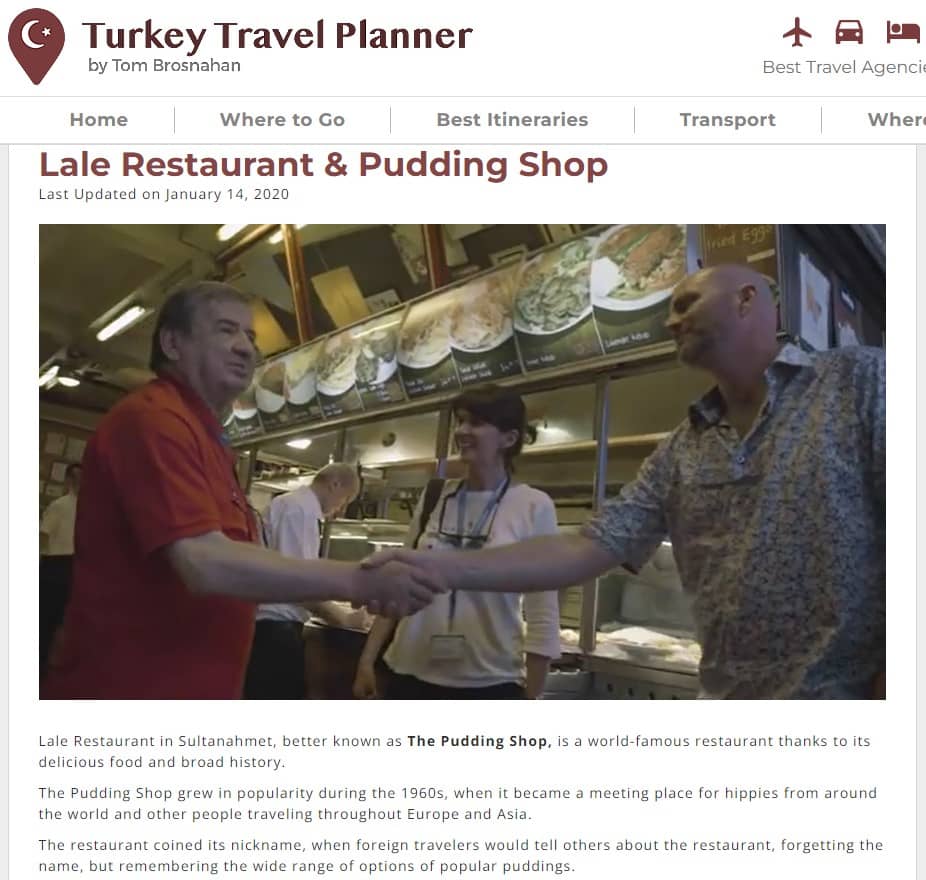 Turkey Travel Planner
Lale Restaurant in Sultanahmet, better known as The Pudding Shop, is a world-famous restaurant thanks to its delicious food and broad history.
The Pudding Shop grew in popularity during the 1960s, when it became a meeting place for hippies from around the world and other people traveling throughout Europe and Asia.
The restaurant coined its nickname, when foreign travelers would tell others about the restaurant, forgetting the name, but remembering the wide range of options of popular puddings.